The New Year's Eve Get Away is at Down By The River B and B
Every year Down By The River has hosted a New Year's Eve Get Away celebration. Prior to the last two years the celebration was offered as a special on our website and we invited guests who stayed  at the B and B on that evening to attend. It was sort of an extra something we did with our guests as a thank you. The evening has always been memorable. Our New Year's Eve party has it's origins back to the 1980s when we lived in Phoenix. We invited friends and neighbors over to ring in the New Year. After we opened Down By The River B and B, we decided to continue the celebration at the b and b. We also invite our old friends from Phoenix down to the b and b.
The celebration gets underway at about 8:30. Down By The River provides different finger foods and hors d'ouevres for our guests to snack on during the evening. Guests are asked to bring their own beverages for their enjoyment. We have music playing in the background and there is always the pool table for those who wish to demonstrate their expertise. We do have a new twist this year that involves some entertainment but I won't tell you about that because it is a surprise. (We had some guests demonstrate this during their stay and it was a real hit.) We thought it would be a good ground breaker for the guests to get to know each other. At midnight we watch the ball drop at Times Square on TV, naturally tape delayed. As the ball drops, we toast in the New Year at Down By The River with some sparkling wine that we provide from an Arizona Winery.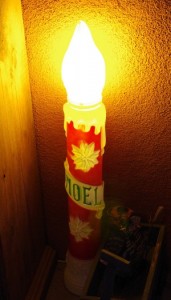 Down By The River B and B invites you to consider this event. There is no need to drive home after the party since you already have the room for the night and as always we do provide a fine breakfast for you to enjoy on New Years Day. There are a few restrictions that are in place because of the costs that we incur for this event (we do not charge more than our normal rate) and because we have a limited number of rooms. We will keep a wait list in case of cancellation.
There are a few rooms already booked so make your reservation now so that you will be able to be At The River for the New Year's Eve Get Away!