Things To Do
Things To Do in Cochise County
There are many things to do in Cochise County near Down By The River B and B. The links below will take you to individual pages that will help you decide which attractions you would like to see.
There are many things to do and see within a short day trip from Down By The River B and B. The area attractions include State and National Parks, Monuments and Memorials. Natural wonders such as Kartchner Caverns and Chiricahua National Monument are located in Cochise County. There are historic sites where events happened that shaped this part of the country. Ghost towns, mining towns, cavalry forts and old ranches are spread throughout Cochise County. The most famous location is Tombstone Arizona, which is the second most visited place in the state after the Grand Canyon.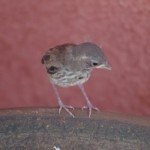 Birding is another activity that is a draw to people. The migration of the birds through this part of Cochise county is one of the best in the United States. With the resident bird population there are approximately 400 birds that can be seen during the year. Some birds use the area as a winter home as the weather turns in the north. Numerous hummingbirds can be found in the area. The San Pedro River provides the food and water to sustain the birds during the year.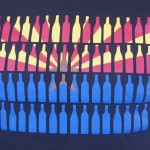 Over the past 15 years, the wine industry has started to flourish and from the 3 wineries that could be found in the area there are over 20 now. Wine tasting rooms are located in the Elgin – Sonoita and the Willcox – Sulphur Springs Valley areas. The wineries are becoming better all the time as the vines become more mature.
Events happen during the year so check our events page to see what is coming up. We try to keep the events calendar out between 2 and 3 months so that people can plan ahead.