Helldorado Days will be held in Tombstone on October 20 and 21 of 2012.  Check out our previous blog from 2010 about what happens during that time in the Town Too Tough To Die.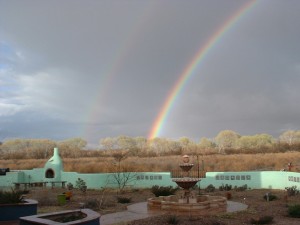 Down By The River B and B is a perfect Lodging place to stay during Helldorado Days,  since it is close to Tombstone. We are a  more upscale lodging opportunity than you will find in Tombstone.  The tranquil  BnB located on the San Pedro River in St. David is just 20 minutes north of Tombstone. This allows you to have fun for the day in Tombstone and when the town starts to close down about 5 or 6 you can sit back and have a relaxing time on the patio while you watch the night become darker and the enjoy the stars as they come out.
In the morning you will awaken to fresh coffee or tea, smoothies and  be fed a gourmet breakfast that isn't found in any of the area restaurants.
Tags: Helldorado Days