In April, Angie and I hosted a Canadian travel writer Bruce Penton and his wife Barbara at Down By The River B and B. Bruce has owned and run papers but now he is free to be away from the day to day at times and be a travel writer as he tours different locales. After his visit to Southeastern Arizona, our San Pedro River B&B got a rave review by Bruce on Trip Advisor and then he followed that up with an article in the Kamloops This Week travel section. The article can be seen at their website, although I don't know for how long. In case the article disappears into the archives we have a PDF of the article here.
Bruce stated that they had "a one-night stay at what must be one of the most spectacular bed and breakfasts in the States."  We have had other guests write in our book that Down By The River was one of the best or the best B and Bs that they have ever stayed in. However we have never had that put in public print before. We feel humbled by what has been said about our B and B and we thank Bruce for the kind praise he has given to our efforts to provide a great B and B experience to our guests.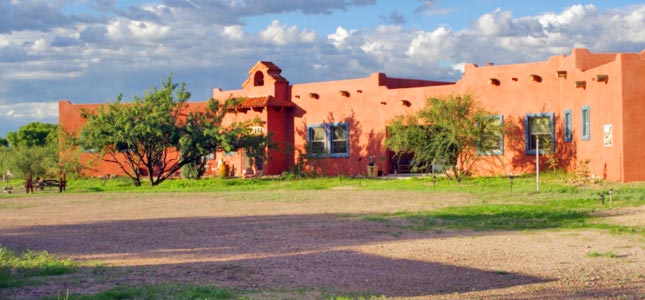 Down By The River B and B offers world class breakfasts and a quiet ambiance not found in many places. Some guests state that we are off the beaten track but we say in return that this is where Memories are Made. Come for a visit to our St. David, AZ bed and breakfast and find out why this is the place to relax and enjoy.